We're almost almost done beta testing Bony to Bombshell. We're just tweaking a few final things. I just want to say – thank you guys so so much! I had no idea you guys would be able to kick (and build) this much ass. I'm floored.
I need to go back and double-check which progress shots / videos are cool to show off, but these transformations-in-progress we've definitely got permission to share. Here are some women doing an absolutely jaw-dropping job of building muscle, gaining weight, hauling huge weights and being an absolute pleasure to work with 🙂
Check it out:
Here's 100 pound Sara doing reps with 225 pounds in Wisconsin (photo above):
"Current weight 107.0lbs!!! I did a BodPod this week and I am extremely pleased with my results. Last summer before I found B2B and started with the program by bodyfat percent was 28%. This week it was at 22% with an 8lb weight gain!!! I couldn't be more pleased with that kind of progress. I am also getting better with the chin-ups. It is still a challenge for me and I am shaky the whole time but I am now pulling 3 at time." –Sara
Reetta over in Finland making full range of motion chin-ups look like a breeze: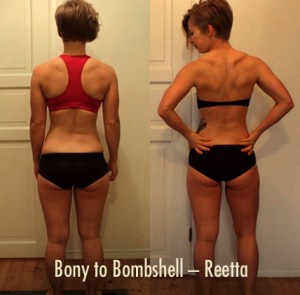 Randi doing some body recomp in Chicago: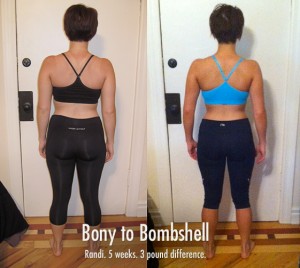 Cheyney presumably cheating somehow, because 295 pounds shouldn't look this easy:
Julia, from here in Toronto (Canada), using a skinny gal muscle-building program for fat loss: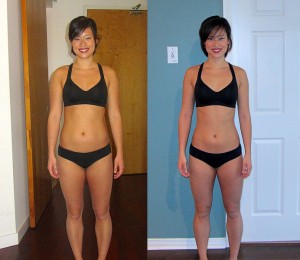 Erica in Northern California lifting like a total badass:
Cindy in Southern California doing some front squats:
"I think I want to make more gains now. I got some comments from friends like "hey where did that booty come from?" so I think I want to keep making some more gains 😀 

 lol I love how this program is not building us to have box like physiques and we're really getting more of those sweet coke bottle curves." – Cindy
More to come!