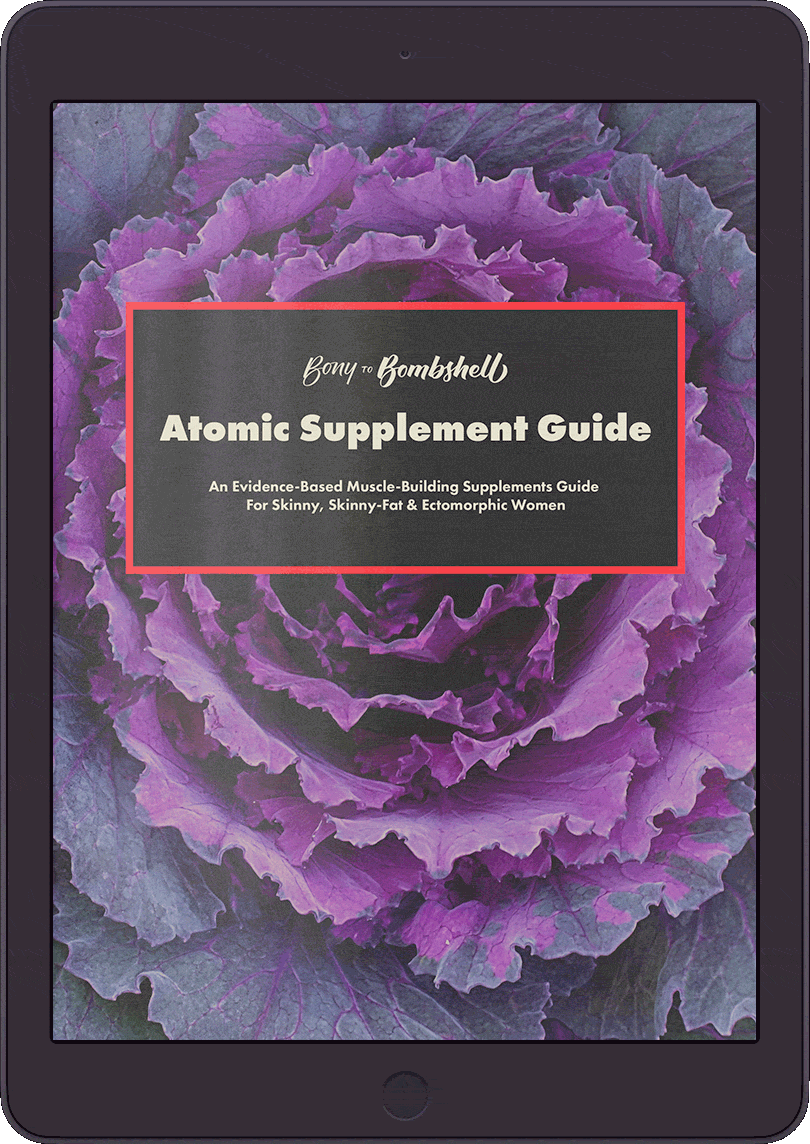 Atomic Supplement Guide For Skinny Women
Are you a skinny, skinny-fat, ectomorphic woman trying to improve your body by building muscle? Learn how supplements could help you to:
The first time Shane walked into a supplement store,
he knew exactly what he needed. He had done days of research at home evaluating what was safe and what would help him as a skinny person to get bigger and stronger.
However, he was skinny. The salesman was large and intimidating and insisted instead on a much more expensive supplement.
Somehow or another Shane left the store without the proven supplement he wanted, and with something else instead that was "new and exciting."
Shane went to the gym with his fancy, new supplement with proprietary ingredients.
But after a while, still not getting any results, the experience killed his motivation to change, and he stopped going to the gym.
He didn't work out again for two years. What happened?
In hindsight, this supplement was pretty lousy. It had great marketing, and everyone was talking about it. But the only real effect this supplement had was making Shane's hard-earned cash disappear into thin air.
Luckily, he found out later that the supplement didn't come with any dangerous health risks.
But it did come with some significant downsides. He wasted hundreds of dollars (he went back and re-bought it a few times), and the lack of results killed his motivation to work out.
The harsh truth: none of the "magic" supplements in this guide will do anything if you aren't lifting, eating, and sleeping right.
Mastering those 3 simple principles will allow you to gain 10 pounds of muscle within 3 months. (That's what we cover in The Bony to Bombshell Program.)
You don't need any supplements. They're just the cherry on the cake.
But boy, are those maraschino cherries ever good…
What if:
you stepped on the scale next week to see that you'd gained 1.5 pounds instead of your usual 1 pound?
you had twice as much energy while working out tomorrow?
you were stronger and able to do five more reps than usual on every lift?
you could hit your daily calorie goal without having to force-feed yourself?
you could cut your chance of getting colds in half?
you could feel calmer and more confident by fixing nutrient deficiencies?
Those are the cool bonuses that supplements can bring to the table.
"I don't even know where to begin with supplements."
With the sheer amount of supplements out there it can be often be confusing and even scary if you don't know how to evaluate them.
We need to look at:
what the supplement promises to do
if the supplement is actually effective at doing what it promises
how safe it is and what risks there are
the many brands offering the supplement and evaluate them to see if they're trustworthy (some brands stuff their supplements with filler to make it cheaper to produce)
if the results the supplement provides is actually worth the money
To further complicate matters, just add in the fact that you're a woman trying to build muscle, not a man—and naturally skinny at that!
But the good news is that it doesn't need to be complicated or scary.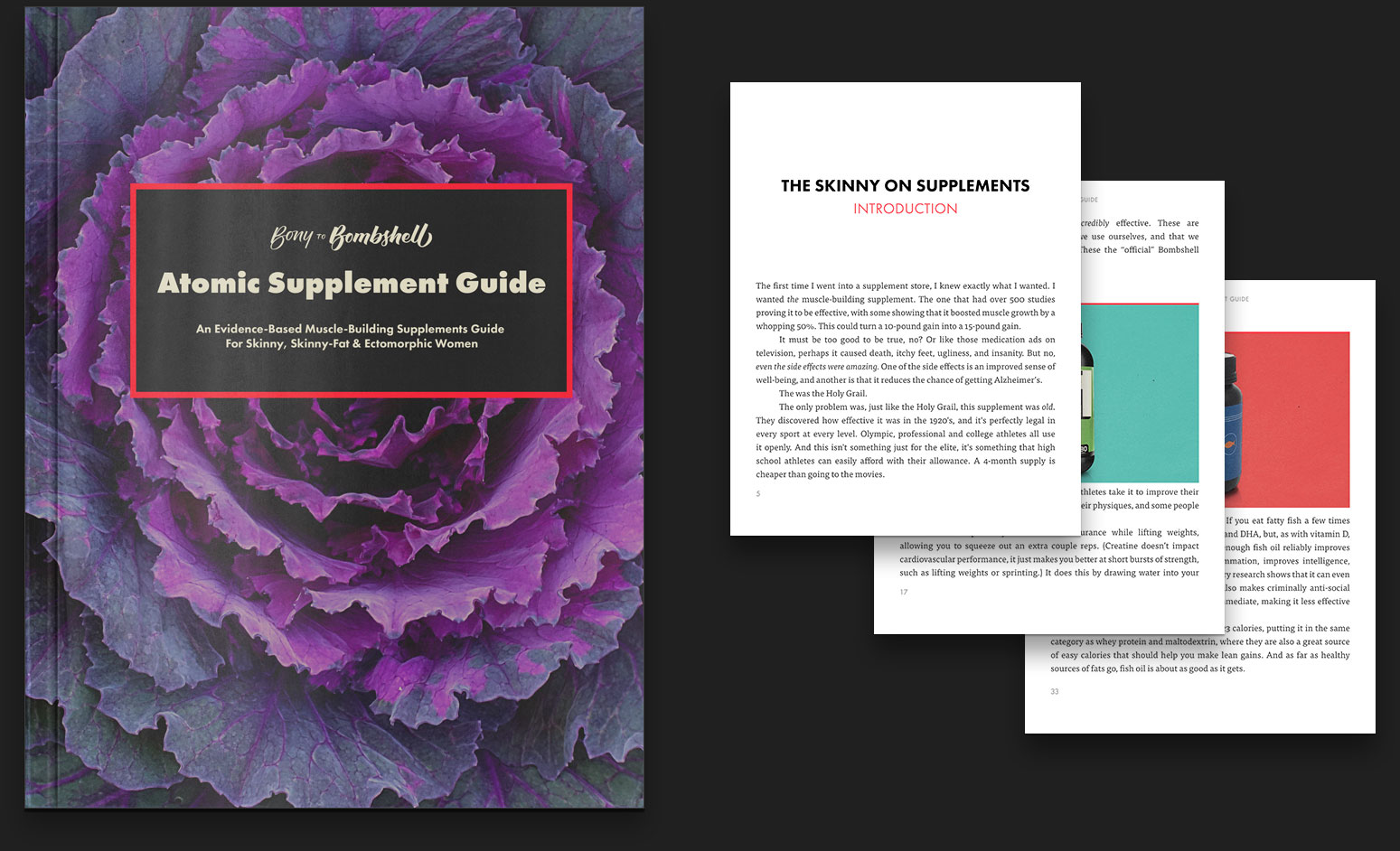 The Atomic Supplement Guide Exclusively For Skinny, Skinny-Fat & Ectomorphic Women
Learn how you can use supplements to get curvier, bigger, healthier, leaner and stronger by choosing the right supplements, while avoiding any risky supplements.
What's Inside:
Atomic Supplement Guide For Skinny Women
Regular Edition
Premium Edition
70-Page How-to Guide


PDF Download

BONUS
Who Can You Trust When It Comes to Buying Supplements?


A mini-guide that covers how to know which brands to trust, our favourite brands, the best rated brands by independent lab testing, and which popular brands to avoid.

–
The Best Websites To Buy Supplements From


Website page including links for those in USA, Canada, Australia, and the UK.

–
Get Lifetime & Instant Access By Checking Out With Paypal or With A Credit Card via Stripe

Price
US $27
US $29
This guide is brand new and is valued at $99 because of it's highly specific and up-to-date scientific information. The price will be going up soon.
But for right now, we want to make sure we get this guide into as many hands as possible. There is currently no other supplement guide for skinny women trying to build muscle, as far as we're aware, so we want to help out and get some feedback.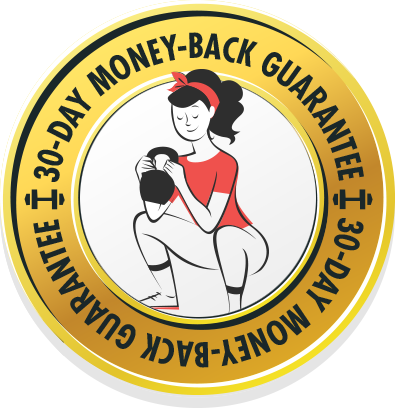 The 30-Day Bombshell Guarantee
We have a full 100% money-back guarantee. No fine print, no hassle. Grab the supplement guide as skeptical as you like. If you don't love it, email us and we'll refund every penny.