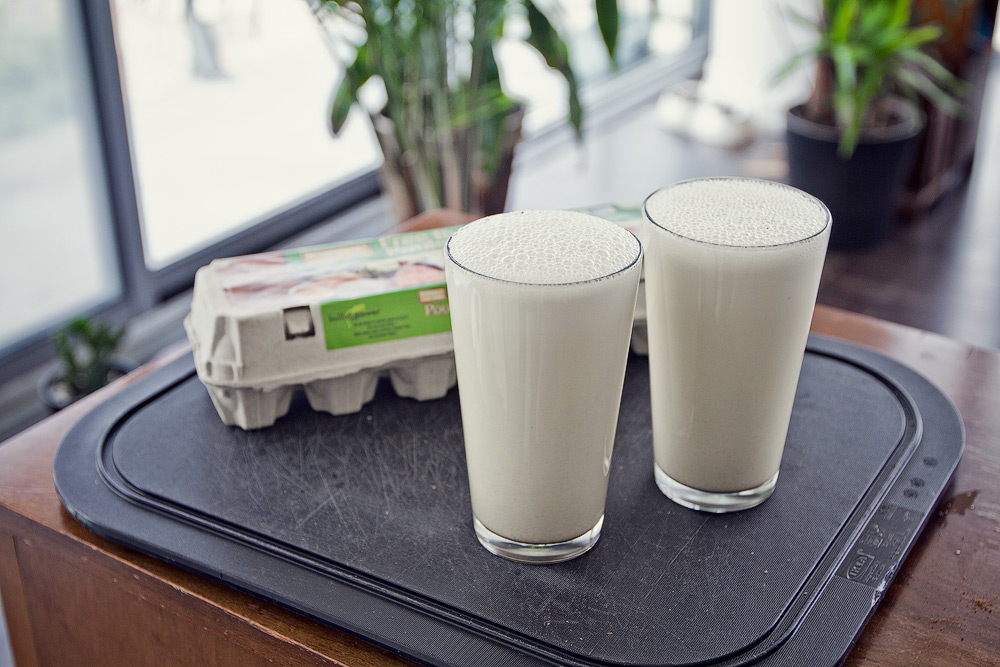 A few weeks from now, as you warm yourself by the hearth, you notice something growing tighter, firmer, bigger. Your living room is already packed full of merriment and there's no room for anything more, least of all your growing stomach. But it is the holiday season—a time for feasting and family—and these things have been known to happen.
Will you need to undo a button?
If you're worried that the answer may be "yes," you may have stumbled upon the wrong blog.
No, it's not your stomach. This is Bony to Bombshell. Something else is making your jeans feel tight. Something… good.
You flee from the room, knowing what's about to happen. After all, you'd been warned. You see, I'm warning you right now, giving you plenty of time to prepare.
No, it's not your stomach growing. It's the rest of you. It's everything but your stomach. And with every sip of your holiday musclenog, you can feel your clothing growing tighter. So you run, knowing that your jeans were never meant for a body this powerful. You also know that it will probably be the backside of your jeans that bursts first. That's always the first place to burst.
You make it to your room just as your jeans are tearing open. You open your purse. You've got a new, larger, stretchier pair of pants ready for just this occasion. You slip them on, thanking Santa for getting you exactly what you wanted this year.
As you walk back down the stairs, a hush falls. You know what they're thinking. You see the wonder and suspicion on their faces. How can a naturally thin woman grow so quickly? She can't be real. Steroids? Implants?!
They flock to you, full of questions, desperate for their piece of this yuletide miracle.
"How did you do it?!"
"What's your secret?!"
"Well," you tell them, "It all started with this musclenog recipe I found on the Bony to Bombshell Blog."
And yes, it's true. In this article we're going to give you an all-natural weight-gainer recipe that tastes like eggnog, rompope, pure power—whatever you want to call it. Not only will it allow you to build muscle at an alarming rate, it will also make it far easier to eat enough calories to gain weight. And it's even seasonal!