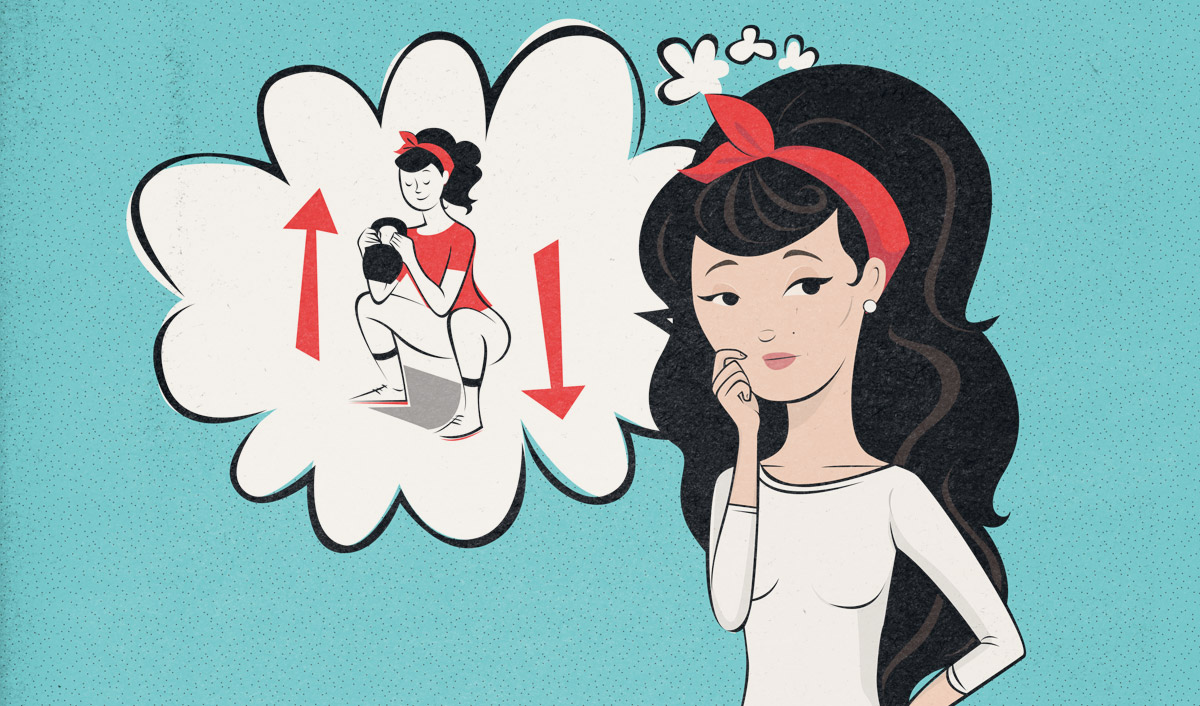 Yes. You were designed to lift. So if you've been wondering if women—especially naturally thin women—should be lifting weights, then the answer is an emphatic yes.
There are exceptions, of course. Pregnant women need to take special precautions, for example. Always to talk to your doctor first before beginning any workout or nutrition program.
So you should be lifting weights. But why?
If you've ever been curious about the benefits of lifting weights, and if it'll help you reach your goals, then this is the article for you. We cover 3 main areas: attractiveness, health, and lifestyle, and we'll break things down a bit further.
And if the little lawyer in your head is already coming up with objections, don't worry—we'll respond to those extremely common fears too. You know, the ones about being scared of becoming too bulky or not knowing what to do in the gym. Or how to deal with being too tired/busy/lazy.