We're almost almost done beta testing Bony to Bombshell. We're just tweaking a few final things. I just want to say – thank you guys so so much! I had no idea you guys would be able to kick (and build) this much ass. I'm floored.
I need to go back and double-check which progress shots / videos are cool to show off, but these transformations-in-progress we've definitely got permission to share. Here are some women doing an absolutely jaw-dropping job of building muscle, gaining weight, hauling huge weights and being an absolute pleasure to work with

Here's 100 pound Sara doing reps with 225 pounds in Wisconsin (photo above):
Reetta over in Finland making full range of motion chin-ups look like a breeze:
Randi doing some body recomp in Chicago: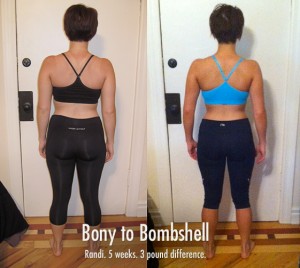 Cheyney presumably cheating somehow, because 295 pounds shouldn't look this easy:
Julia, from here in Toronto (Canada), using a skinny gal muscle-building program for fat loss: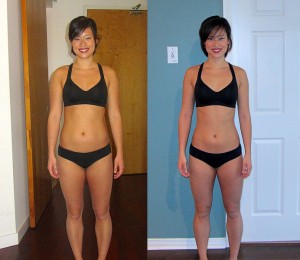 Erica in Northern California lifting like a total badass:
Cynthia in Southern California doing some front squats:
More to come!