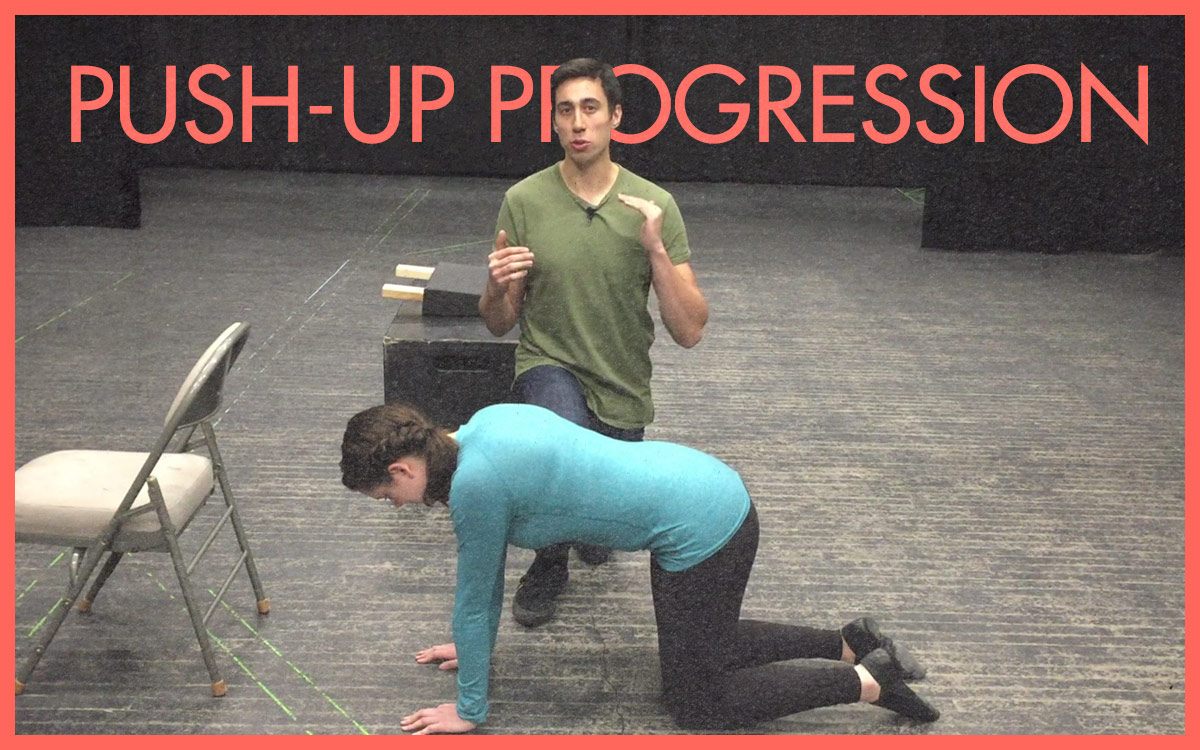 In this push-up guide, I hope to outline a few reasons why push-ups are so hard, how to start doing push-ups as a beginner, how to correct any mistakes you might be making, and how to progress to more difficult variations.
The idea for this article came up one day when I was heading to the bathroom during a break in my university class. I heard music coming from one of the dance studios down the hall. It sounded like intense workout music, so there was a one hundred percent chance I was going to explore. Looking through the door, I was exposed to a group of people doing push-ups.
Since it was a musical theatre class, it was mostly made up of women. Everyone in this class was doing their best to execute the push up properly. However, they were struggling.
It makes sense that they were struggling. Hardly anyone is capable of doing a classic push-up properly on their first try, so if you've never been shown proper progressions, it is almost guaranteed that you will ingrain bad habits, and then even with plenty of practice, be doing them improperly for a long time to come.
I believe the push-up is essential because if you can do it correctly off the ground, it shows you have a great connectedness in your body. The push-up requires solid upper body strength, but more importantly, it'll only look good if you can hold your entire body in a strong position.
That is not easy, but I will show you how to do it.
Read More